---
Casual sneaker fashion sports shoes for men process introduction
---

Casual sneaker fashion sports shoes for men manufacturers tell you that under normal circumstances, the car double line, in order to increase the thickness of the line, appear rough and powerful; when the line is dense, the car single line is better, which can increase the flexibility of the line.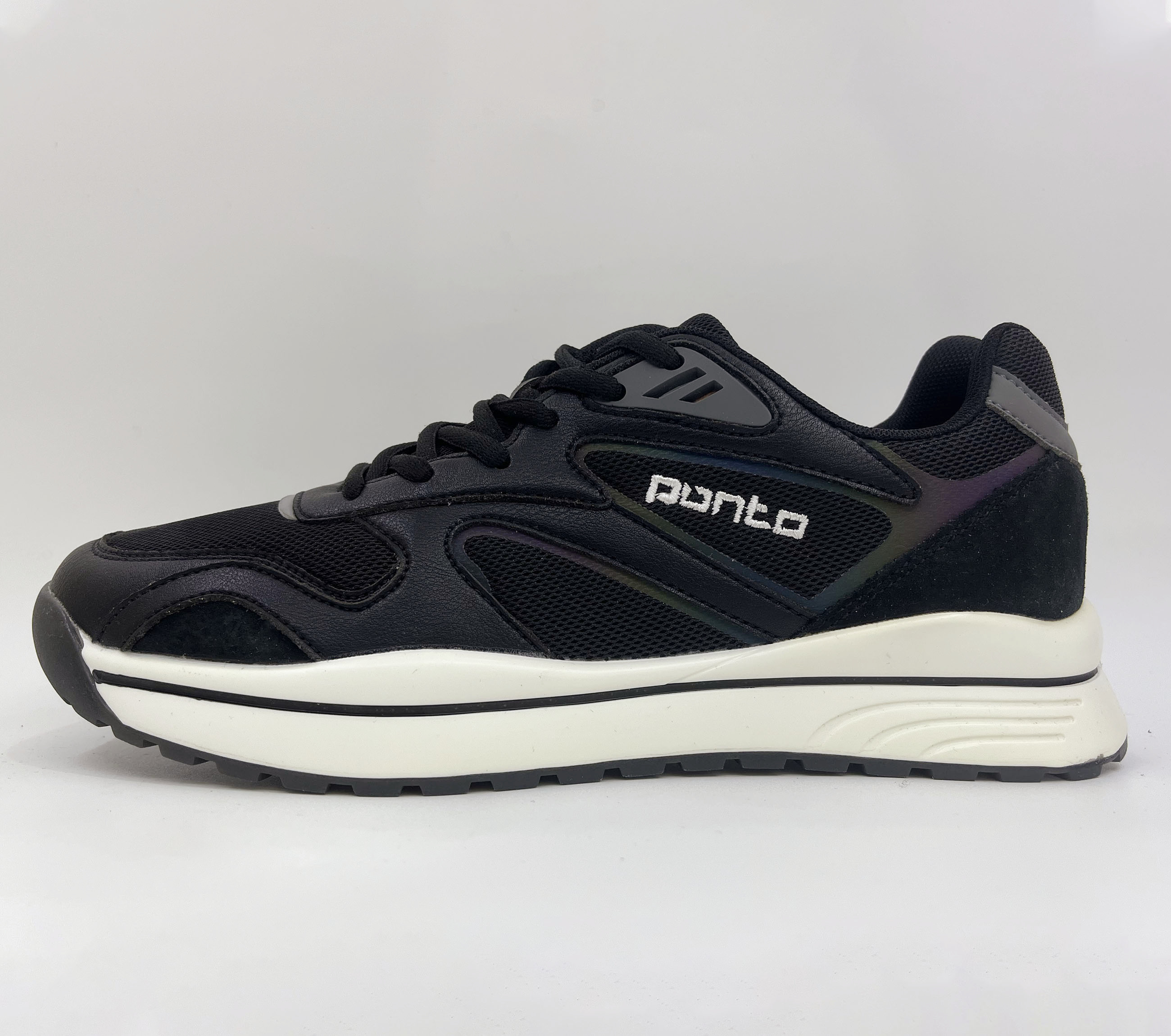 It is mostly used on shoe tongue, eyebrow piece, back cover, sideways and other positions. In addition to inheriting the changes in shape, color, and texture of the previous decorations, computer embroidery also has changes in gloss. The manufacturer of casual sneaker fashion sports shoes for men tells you that because the embroidery thread has a natural and pleasing luster, the embroidery is extraordinarily bright and attractive, so it can improve the grade and value of the shoes.
It can make the lines appear smooth, neat and smooth, which not only improves the strength, but also highlights the outline of the parts. Most of the commonly used printing for casual sneaker fashion sports shoes for men is screen printing. The operation is simple and the cost is low. In addition to the change of the shape, the more important thing is to enrich the variety of casual sports shoes through the change of the color. One style can be matched with multiple colors.
The manufacturer of casual sneaker fashion sports shoes for men tells you that it is a decorative method that the thermoplastic material is cut by applying pressure through a heated mold, and "welded" on the upper part, and at the same time produces a colored embossed pattern. This process is also a simple and economical decoration method, with shape changes, color changes, three-dimensional changes, and gloss changes. Decorative parts are bright and dazzling, more vivid than printed effects.
Related news
undefined

ADDRESS:
No. 8 Hebin Road, Sucuo Industrial Zone, Chendai Town, Jinjiang, Quanzhou, Fujian, China.