---
Breathable mesh upper material soft elastic band sport shoes bring you a comfortable sports experience
---

The manufacturer of breathable mesh upper material soft elastic band sport shoes tells you that in recent years, with the improvement of people's living standards and the popularization of sports culture, more and more people have begun to pay attention to the choice of sports shoes. Among many brands and styles, sneakers with breathable mesh upper materials and soft elastic bands have attracted much attention and become the first choice for sports enthusiasts.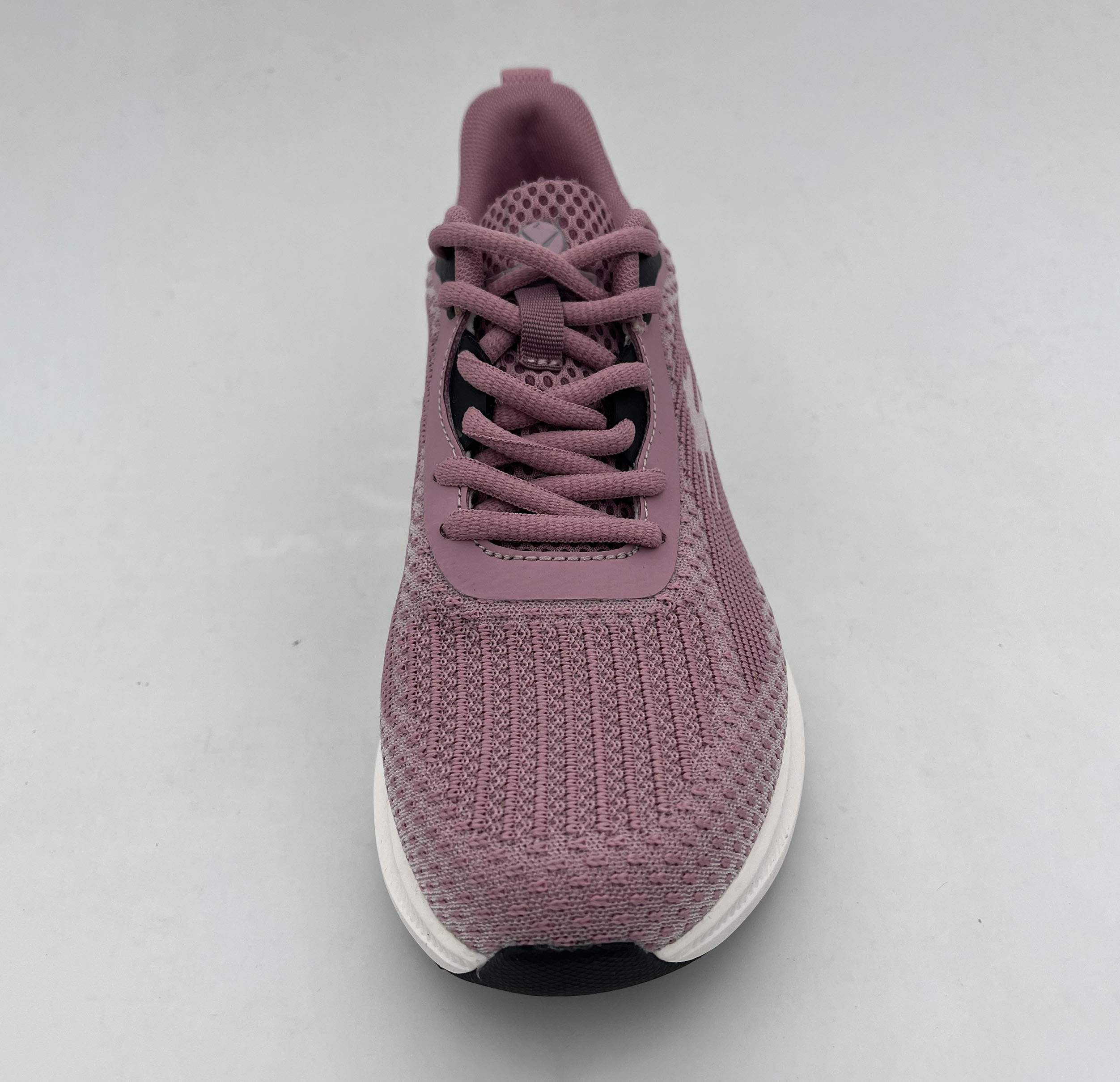 This breathable mesh upper material soft elastic band sport shoes uses a breathable mesh upper material, which can not only ensure the breathability of the foot, effectively wick away sweat and deodorize, but also give the foot a comfortable feeling during exercise, avoiding the Skin friction and abrasion. At the same time, the sports shoes also use soft materials to make the upper, which has good toughness and durability, is not easy to wear, and can meet the needs of various occasions.
In addition, the design of the elastic band is also a major feature of this sneaker. Through the adjustment of the elastic band, it can easily adapt to the needs of different sizes and foot shapes, and at the same time, it can effectively strengthen the combination of shoes and feet, reduce the sliding of feet during exercise, and improve the stability of exercise. This design can also reduce the problem of knotting and loosening of shoelaces, so that sports enthusiasts do not have to be distracted to adjust shoelaces during exercise.
In short, breathable mesh upper material soft elastic band sport shoes have many advantages, giving sports fans a new sports experience, and become an indispensable equipment. Of course, when purchasing sports shoes, we also need to pay attention to some details, such as the version of the shoes, the material of the sole and the anti-skid property, etc., which can not only ensure comfort and stability, but also effectively reduce the risk of injury during sports.
With the improvement of living standards and the continuous development of sports culture, the market demand for breathable mesh upper material soft elastic band sport shoes will increase, and it will also continue to promote the development and innovation of the sports shoe industry, providing consumers with Bring better products and services.
Related news
undefined

ADDRESS:
No. 8 Hebin Road, Sucuo Industrial Zone, Chendai Town, Jinjiang, Quanzhou, Fujian, China.