---
Mens PU Casual Sports Skateboard Shoes: The Perfect Combination of Style and Function
---

Mens PU casual sports skateboard shoes are a popular choice among people who are looking for a comfortable and stylish shoe that can perform well in different activities. These shoes are perfect for skateboarding, thanks to their specific design features. However, they are also popular among people who want to wear them for other casual and sports activities.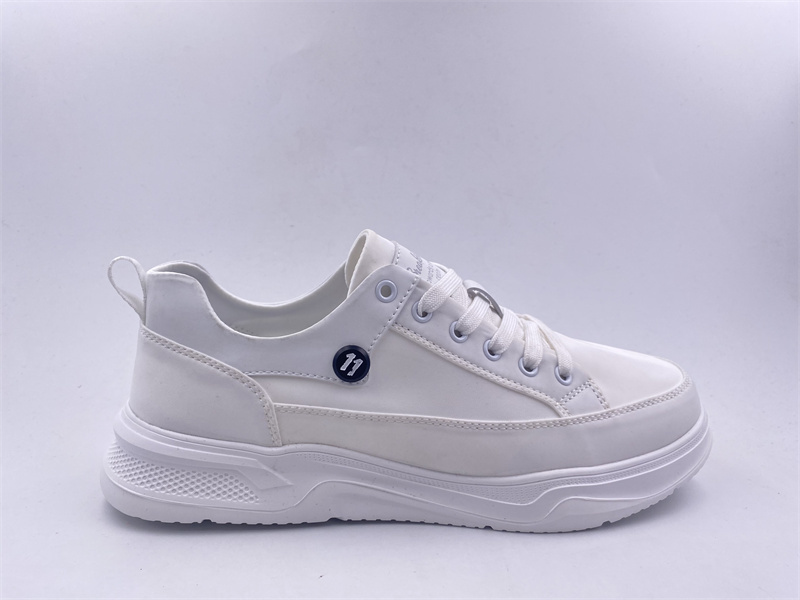 The PU (polyurethane) material used to make these shoes has several advantages, such as durability, flexibility, and water-resistance. PU is a popular material in the footwear industry because it is lightweight and easy to maintain. It is also resistant to abrasion, which means that it can withstand challenging environments.
The specific design features of mens PU casual sports skateboard shoes make them ideal for skateboarding. The shoes are designed to provide comfort and support to the feet while absorbing the impact of the movements. The shoes have a flat and wide sole that provides better balance and grip while skating or performing other sports activities.
In addition to their functional features, mens PU casual sports skateboard shoes are also stylish. They come in a wide range of designs and colors, allowing people to choose the perfect shoe that matches their personal style. The shoes' versatility makes them a perfect choice for everyday wear, providing people with comfortable, stylish footwear that can complement any outfit.
Mens PU casual sports skateboard shoes are also affordable and accessible, making them a popular choice among people of all ages and backgrounds. Compared to other sports shoes, these shoes provide excellent value for money, which is one of the reasons why they are so popular.
In conclusion, mens PU casual sports skateboard shoes are the perfect combination of style and function. These shoes provide comfort, support, durability, water-resistance, and excellent grip, making them an ideal shoe for many sports activities. Their versatile designs and affordability have made them popular among people of different ages and backgrounds. Whether for skateboarding or daily wear, these shoes are a perfect choice for those who value function and style.
Related news
undefined

ADDRESS:
No. 8 Hebin Road, Sucuo Industrial Zone, Chendai Town, Jinjiang, Quanzhou, Fujian, China.